Letter from past Infant Crier Editor Joan Shirilla, LMSW, IMH-E®
By Joan Shirilla, LMSW, IMH-E® (IV)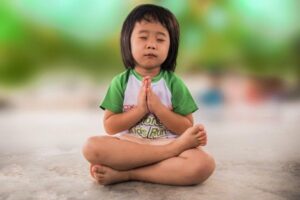 Infant mental health home visiting — as well as the Michigan Association for Infant Mental Health (MI-AIMH) — evolved from a request by Selma Fraiberg to the director of the Michigan Department of Mental Health (MDMH) in 1972 to fund graduate students to train in the developing Child Development Project in Ann Arbor. Betty Tableman, then a MDMH staff person who later became the Director of Prevention Services, suggested that staff already employed by Michigan community mental health agencies be funded to carry out the new intervention instead. 
In 1973, six clinicians from CMH agencies across the state formed the first training group, meeting bi-weekly in Ann Arbor under Fraiberg, Vivian Shapiro, and Edna Adelson's guidance to learn about the infant-parent dyad.  Their work was based on Fraiberg's intervention with blind children and their families. The work was complex and challenging, and the trainees asked for and received a second year of training.  They took their skills back to their home communities and found that their work had deepened; relationships between infants and parents changed, and development improved while their hunger to learn more increased. 
The trainees were on fire with their knowledge and wanted to follow Fraiberg's dictum to "share what they were learning about mothers and babies with their colleagues." They formed the Michigan Association of Infant Mental Health in 1977 and hosted its first conference with T. Barry Brazelton as the plenary speaker with more than 800 people attending. Wanting to continue to share the developing knowledge and information about service delivery in the state, the Infant Crier was born, again, under the leadership of Betty Tableman, who served as the first editor. Consider that at the time, there was no internet, no email, and no email blasts.  Rather than checking your voice mail, text, or twitter, you would look in your office mailbox for messages taken by department secretaries.  Reading the Infant Crier, which arrived in your mailbox rather than your inbox, became an important way to learn about this growing field and to connect with others sharing your interest and dedication promoting secure attachment relationships for very young children.
Looking back, we see Betty's hand in Infant Crier articles that focused on social policy, news clips and emerging clinical content. Deborah Weatherston followed as editor from 1998-2009.  Under her editorial direction, the Infant Crier became a more clinically focused tool to share knowledge, personal reflections, and social policy. It connected those working with infants, very young children, and their families, across disciplines, from across the state and gradually across the country and world. The Infant Crier became a treasured publication to help develop and nurture understanding of infant, young child, and family development, attachment, and relationship-based work. 
As Debbie transitioned to MI-AIMH's first Executive Director, Joan Shirilla served as the Associate Editor, beginning in 2002 through 2009. Articles from leaders in the field, such as Barry Wright, Ph.D., Doug Davies, Ph.D., Michael Trout, M.A., Julie Ribaudo, LMSW, and many others shared didactic information and personal reflections about the complex world of very young children and their families. Jeri Lea Lentini, LMSW, also served as co-editor for several years, sharing her wisdom and clinical expertise. She was followed by Jennifer DeSchryver, Psy.D., who served as editor, bringing with her extensive clinical insight and editing skills.
Joan stepped in as Infant Crier editor in 2013, sharing it for two years with Kerry Baughman, who moved the publication to its more updated online format, making the Infant Crier more accessible and less costly. 
In 2020, the leadership of the Infant Crier transitioned to Danielle Davey, LMSW, and Kristyn Driver, LMSW, both highly skilled and seasoned IMH clinicians and supervisors. Their passion for the field is apparent in their work and they are eager to provide a platform for both seasoned and new clinicians to share their work and reflections. They are committed to reflecting best practice in the Infant Crier, to offer a deeper exploration of issues of diversity, equity and inclusion in Infant Crier articles. We are excited to introduce our talented new editors and look forward to Infant Crier articles that continue to help us grow as clinicians and people.
Reference
Tableman, Betty. Reflections on MI-AIMH's History. Reflections from the Field. 2017. 11-13.