THANK-YOU, Kerry Baughman, Infant Crier Co-Editor
By Joan Shirilla, LMSW, IMH-E® (IV)
Kerry Baughman is stepping down as Co-Editor of the Infant Crier as she assumes new responsibilities as Director of Northwest Michigan Community Action Agency's (NMCAA) 10 county Head Start and Early Start program.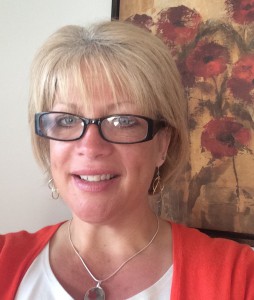 Under Kerry's leadership, the Infant Crier changed from a paper document to an online edition making it immediately accessible to readers and providing a more interesting and appealing newsletter. She developed a year-long theme focusing on infant mental health research in Michigan, the first time this was a focus in the Infant Crier. Her technical skills, editing, thoughtful reflection and attention to detail have resulted in outstanding issues over the last 3 years.
Kerry is an active member of MI-AIMH, serving as President of the NW Michigan Association for Infant Mental Health since 2013 and previously serving as the NW MI chapter representative to the MI-AIMH board. She was also an active member of the NW MI IMH Training Consortium. She has been a home visitor, Great Start Collaborative Coordinator, and, for the past 7 years, Manager of NMCAA's Early Head Start program. Her commitment to promoting early developing relationships, staff training and endorsement, and reflective supervision make her an outstanding choice for her new responsibilities. Although we will miss her skill and leadership for the Infant Crier, it is exciting that she will continue to promote infant and early childhood mental health across northern Michigan.